Please complete the form below and we will reach out to answer questions or set up a consultation.
The Total Air and Surface Solution Designed for Classrooms
For Head Start programs and affiliates across the country, it's important to consider your facility's indoor air quality and surface disinfection protocols.
WellAir's medical-grade solutions for both air and surface help schools optimize health, wellbeing, cognitive function, and productivity for children and staff by reducing and eliminating harmful microorganisms.
WellAir is committed to offering equitable opportunities for clean air to everyone.
Or call us today at 866-515-5181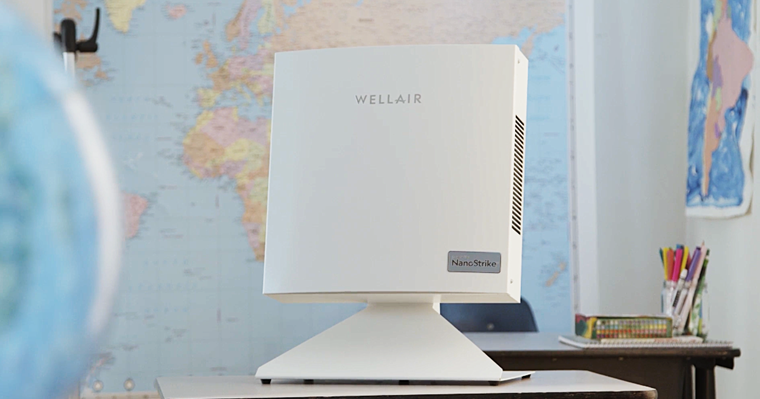 WellAir products are installed in Head Start facilities throughout the country including: California, Texas, Florida, Kentucky, Massachusetts, Michigan, Idaho, Illinois, Oklahoma, Pennsylvania, Ohio, Washington, Iowa, Kansas, Nebraska, South Carolina, South Dakota and Maryland.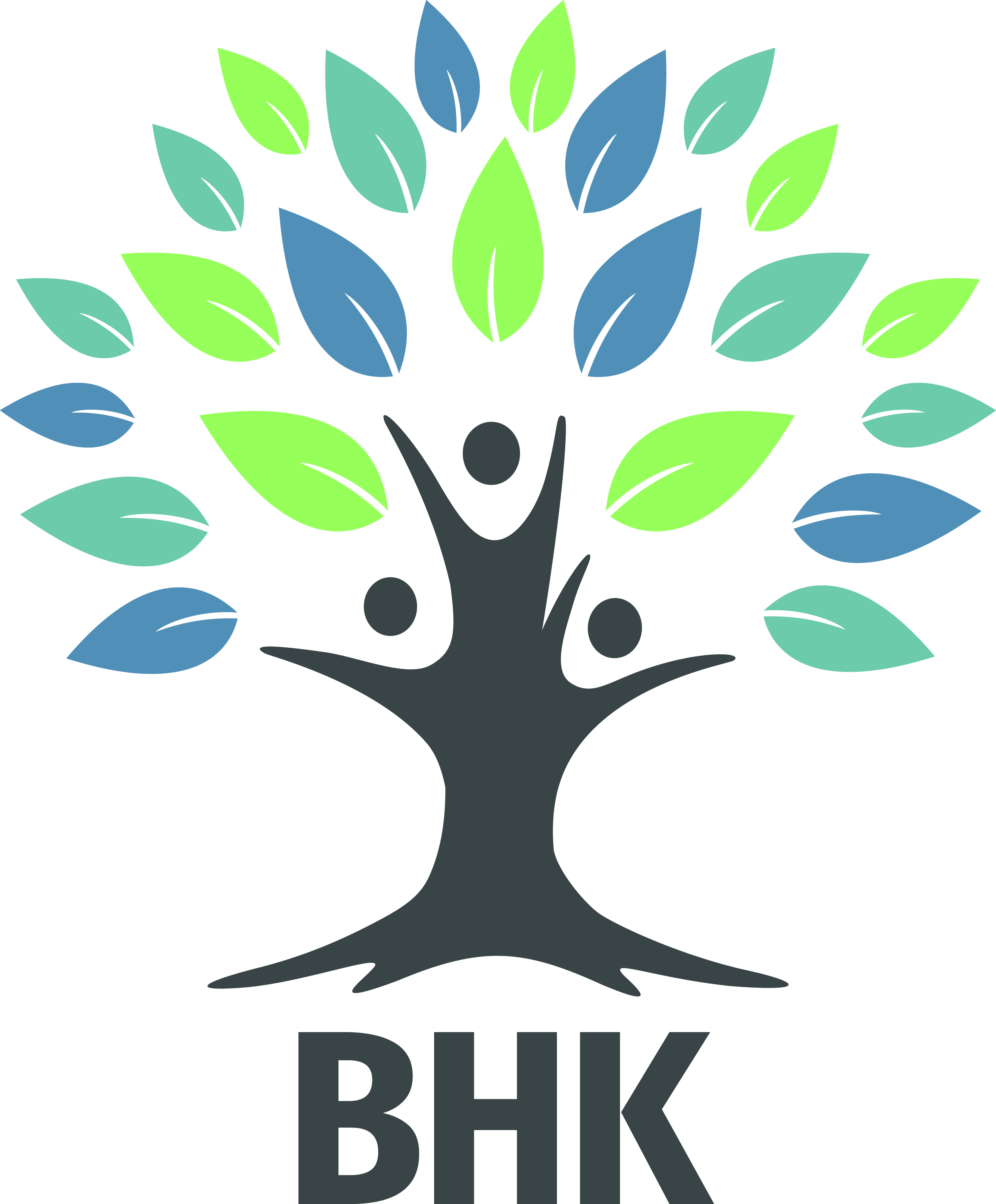 Susan Thompson, Health and Safety Compliance Coordinator
BHK Child Development Board, Inc.
"In October 2021, our Head Start program was able to provide several Nanostrike units in our classrooms and gyms. Our top priority is having a healthy and safe environment for children to learn. Each portable air disinfection device is proven to remove airborne viruses and bacteria. It is extremely quiet when in operation and can run 24/7. Our staff do not need to clean it or worry about the maintenance of the unit."
"We looked at many options and chose the Protect 900 from WellAir. The units were easy to set up, very quiet and we don't have to worry about buying filters or disposing of them. The NanoStrike technology from WellAir is clinically proven, amazing and we trust it! We feel safer and the parents of our children appreciate the steps we've taken to improve indoor air quality for our kids and staff."
Ken Kirkland, Owner
IXL Childcare - Cleveland, OH
Portable Air Cleaning Solutions

WellAir portable air cleaning and disinfection devices use patented NanoStrike™ technology to inactivate and burst harmful airborne pathogens in a sub-second timeframe - keeping them from spreading.
Low total cost of ownership
Tested & certified to stringent safety and compliance standards

Quiet

Secure - wall mount options available

Low energy consumption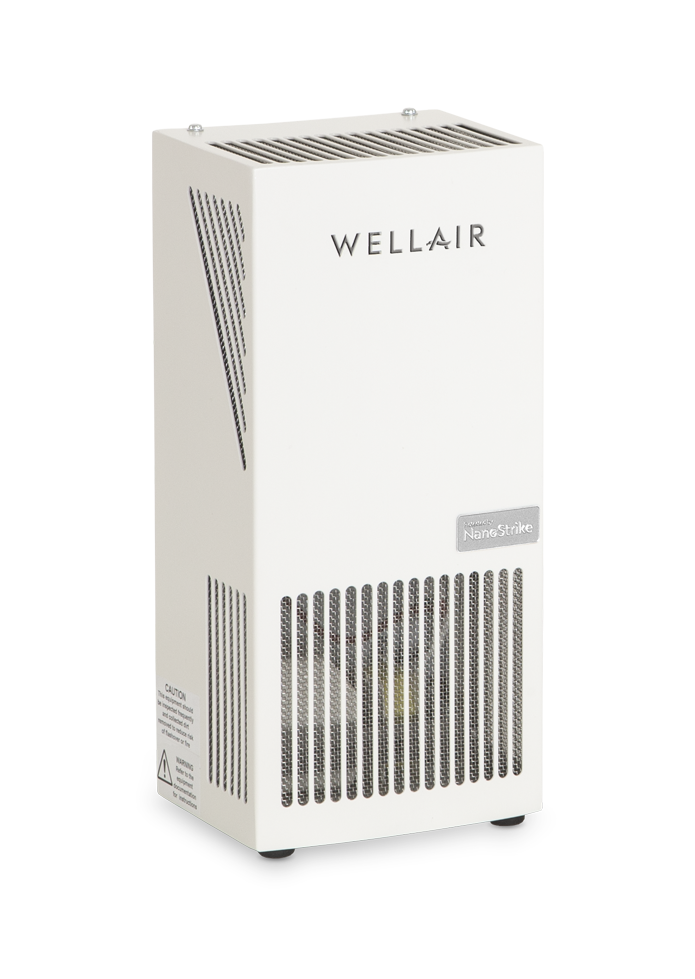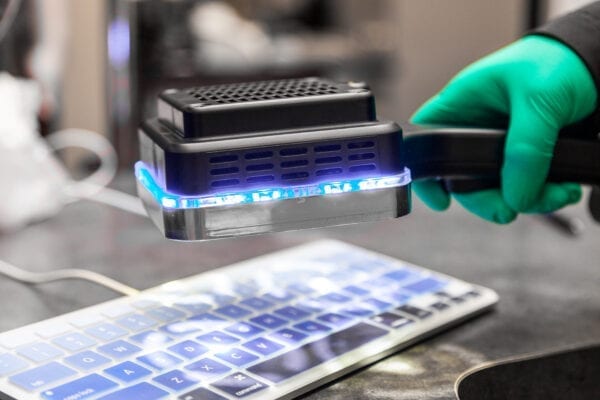 Instant UV Surface Disinfection
The NuvaWave device is the world's first instant UV disinfection handheld that kills >99.88% of the COVID virus in 1 second. It's the ultimate solution for surface and school equipment disinfection.
Kills 99.9% of viruses and bacteria like MRSA, E.coli, Salmonella, and SARS-CoV-2

Chemical-free disinfection

Medical-grade UVC technology
LEARN MORE ABOUT OUR SOLUTIONS
Download Our Comprehensive Product Guide for Education
Learn how WellAir closes the infection control loop by providing a solution suite for air and surfaces. By upgrading air and surface cleaning protocols, Head Start facilities can safely and dramatically reduce the chemical and biological contaminants that contribute
to illness among students and staff with continuous 24/7 protection.
Over the course of a K-12 education, a child will spend more than 15,000 hours at school.
Classrooms, cafeterias, libraries, and gyms — even when cleaned to high standards —
are reservoirs for biological and chemical contaminants.
Year-round, school building conditions may expose students and staff to substances that trigger asthma, allergies, headaches, nausea, and other symptoms that make it difficult, if not impossible, to learn or teach.
U.S. schools are now accessing federal funding for indoor air quality improvements.
Want help making the right plan for your classrooms? Let's chat!
"We've made a $3 million investment to upgrade our building's ventilation systems and purchase [WellAir Protect 900] units that remove over 99% of virus particles from the air!"
Learn more about how Mastery Schools has invested in their schools' air quality and ventilation systems to prepare for a #SafeReturntoSchools​.
Omar Robinson, Sr. Director of Facilities
Mastery Schools, Metro Philadelphia

"The WellAir Protect 900 portable air infection prevention device provides vital peace of mind. The medical-grade NanoStrike technology it uses helps to safely clean the air by reducing contaminants and viruses 24 hours a day. The decision to choose the Protect 900 was obvious once we reviewed the NanoStrike testing and scientific data, specifically its effectiveness on the SARS CoV-2 virus."
Or call us today at 866-515-5181
Ken Mueller, Director of Operations
Riverside Unified School District, Riverside, CA
Copyright © 2021 WellAir Solutions